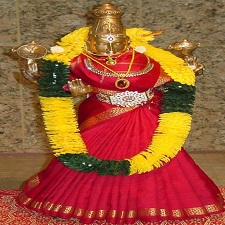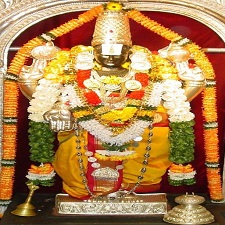 Wednesday July 26 2017

Sun Rise/Set

06:07 - 20:21

Rahu Kalam

13:14 - 15:00

Yama Gandam

07:53 - 09:40
Wed - Jul 26 2017 6 PM - Andal's birthday

Please join us to celebrate Andal's birthday
on Wed Jul 26 2017 - 6 PM and get divine blessings.
Sri Siddhi Vinayaka Cultural Center
4679 Aldona Lane, Sacramento, CA 95841
(916) 483-4760



6:00 PM - Thirumanjanam





7.00 PM - Divya Prabhadham Chanting





8.00 PM - Mantrapushpam, Maha Mangala Aarthi, Theertha Prasada Viniyogaha





The Thiruvaadipooram is the celebration of the birthday of Sri Andal. Sri Andal composed THIRUPPAVAI. Sri Andal spent her youth in the impossible pursuit of becoming one with Maha Vishnu (Lord Ranganatha) as his bride and ultimately achieved such a union with the Lord





Feel free to forward to your friends and family
About Us
Siddhi Vinayaka Cultural Center, Inc was incorporated in California in May 2001
Sri Siddhi Vinayaka Cultural Center Inc started operating the Sri Siddhi Vinayaka Temple in Sacramento, California beginning June 2001. After years of effort, we found the location from which we believe we could serve the greater Sacramento community.

The organization also seeks to serve people all around the world. The areas that the organization seeks to specifically target are cultural education, contribution to worthy causes around the world without regard to geographical boundaries, social services, etc.
The temple recognizes the importance of supporting community causes as well in order to make a difference in people's lives in tangible terms. To that end, it supports students or families based on need, available resources and other factors. We also support the community relief efforts by giving to the Food drives from the local shelters and participating in blood drives by local organizations.
The temple is open seven days a week and serves the community in the Sacramento and surrounding areas.
Please support our efforts generously. We have made it easier for you. We now accept credit cards. Please ask about it at the temple.
Regular services at the temple are being performed. We welcome volunteers who would like to volunteer their time and services to the temple. You can teach classes for kids and/or adults or volunteer elsewhere. Please let us know your interest and we will find a way to work together.

Sri Siddhi Vinayaka Cultural Center, 4096 AldonaRd, Sacramento, CA 94851 Tel: (916) 483-4760 / (925) 301-0391

http://www.svcctemple.org/
http://www.svcctemple.org/sacramento
mailinglist@svcctemple.org

Copyright © 2000 Sri Siddhi Vinayaka Cultural Center - Sacramento CA (Non-Profit Organization). All rights reserved
Daily - Gangadhareshwara (Shiva) Abhishekam
9:30 AM
Sun - Ganapathy Abhishekam
10:30 AM
Tue - Gakara Ganapathy Sahasranamam
7:00 PM
Fri - Saraswahti Abhishekam
10:00 AM
Fri - Lakshmi Abhishekam
10:30 AM
Sat - Venkateswara Suprabatham
9:00 AM
Sat - Navagraha Abhishekam
10:00 AM
Sat - Venkateshwara Abhishekam
11:00 AM
Sat - Aanjaneya (Hanuman) Abhishekam
5:00 PM
Sankashtahara Chathurthi
Ganapathy Homam
6:00 AM on Weekdays
7:30 AM on Weekends
Sankashtahara Chathurthi
Ganapathy Abhishekam
6:30 PM
Sashti (Both Shukla & Krishna Paksha)
Subhramanya (Karthikeya) Abhishekam
6:30 PM
Pradosham (Both Shukla & Krishna Paksha Trayodashi)
Gangadhareshwara (Shiva) Abhishekam
6:30 PM
Poornima / Pournami (Full Moon)
Satyanarayana Pooja, Vratha / Katha
6:30 PM